Por Fernando Suarez.
Unearthly Trance "Electrocution" (2008):
Grises trazos de metal se elevan hasta el cielo dando a luz una imponente antena. Señales radiofónicas en blanco y negro son transmitidas directamente a nuestras neuronas, estimulando las mismísimas retinas del alma. De tanto en tanto relámpagos cegadores (de un color azul brillante) se interponen y plantan sediciosas semillas subliminales en nuestro entendimiento. Las nociones de orden se desdibujan y muestran su verdadera forma. Símbolos alguna vez crípticos ahora erigidos como portadores de las únicas verdades realmente evidentes. Lo que alguna vez fue amenazante, hoy no es más que una vitamina para estos espíritus malgastados y con sed de significado. Y habremos de aceptarlo, la sangre brotará de estas grietas enmugrecidas.
Paint It Black "New lexicon" (2008):
Black Flag. Dead Kennedys. Bad Brains. Minor Threat. Bad Religion. Articles Of Faith. 7 Seconds. Agnostic Front. Dag Nasty. Gorilla Biscuits. Fugazi. Heroin, Born Against. Refused. Shai Hulud. Give Up The Ghost.
Y la lista podría seguir un buen trecho. Claro, hablo de Hardcore. Mejor dicho, hablo de bandas pilares del Hardcore. Bandas que marcaron a fuego hitos dentro del género y le dieron un necesario empujón hacia delante. Decir que Paint It Black (quienes cuentan con ex miembros de Lifetime y Kid Dynamite, dos grupos que también pusieron lo suyo a la hora de refrescar las bermudas y los tatuajes) con este tercer lp se suma sin problemas a la anterior lista puede sonar un poco exagerado. Pero es cierto, qué tanto. Ok, uno podría ponerse a diseccionar cada cachito de música buscando (y encontrando, cuándo no) influencias y referentes, pero la suma de las partes es lo que importa en este caso y en el Hardcore en general. "New lexicon" nos entrega quince himnos (porque el buen Hardcore no hace meras canciones, hace jodidos HIMNOS), pletóricos de demencia urbana (no seríamos nosotros mismos sin estos monstruos de concreto que nos amenazan constantemente), emociones imposibles de contener (las cosas que deben decirse sí o sí, con la voz rota y el corazón en la mano), energía negativa transformada en energía positiva (nada, y quiero decir NADA, puede quebrar estos espíritus) y todas esas cosas que nos recuerdan por qué alguna vez nos emocionamos con cuatro acordes y un par de gritos. Y, claro, también hay música. A esos cuatro acordes súmenle pasajes melódicos irresistibles, contracturas rítmicas y armónicas para estudiar con detenimiento, remansos ambientales inéditos (dato para nerds: el disco fue producido por el ex Jawbox J. Robbins junto a Oktopus, de los Hip-Hop-Noise-Experimentalistas, Dälek), y lo más importante: una intensidad capaz de convencer al más escéptico. Y las letras, claro. Inteligentes, duras, poéticas cuando es necesario, crudísimas en otros casos, tocando tópicos políticos sin caer en el mero blah blah y sin miedo de adentrarse en cuestiones íntimas pero completamente alejadas de la autocompasión nihilista de tanto Hardcore moderno. Si necesitan algo para curarse de tanta basura superficial que hoy en día se disfraza de Hardcore, he aquí un excelente antídoto y una nueva receta para el odio.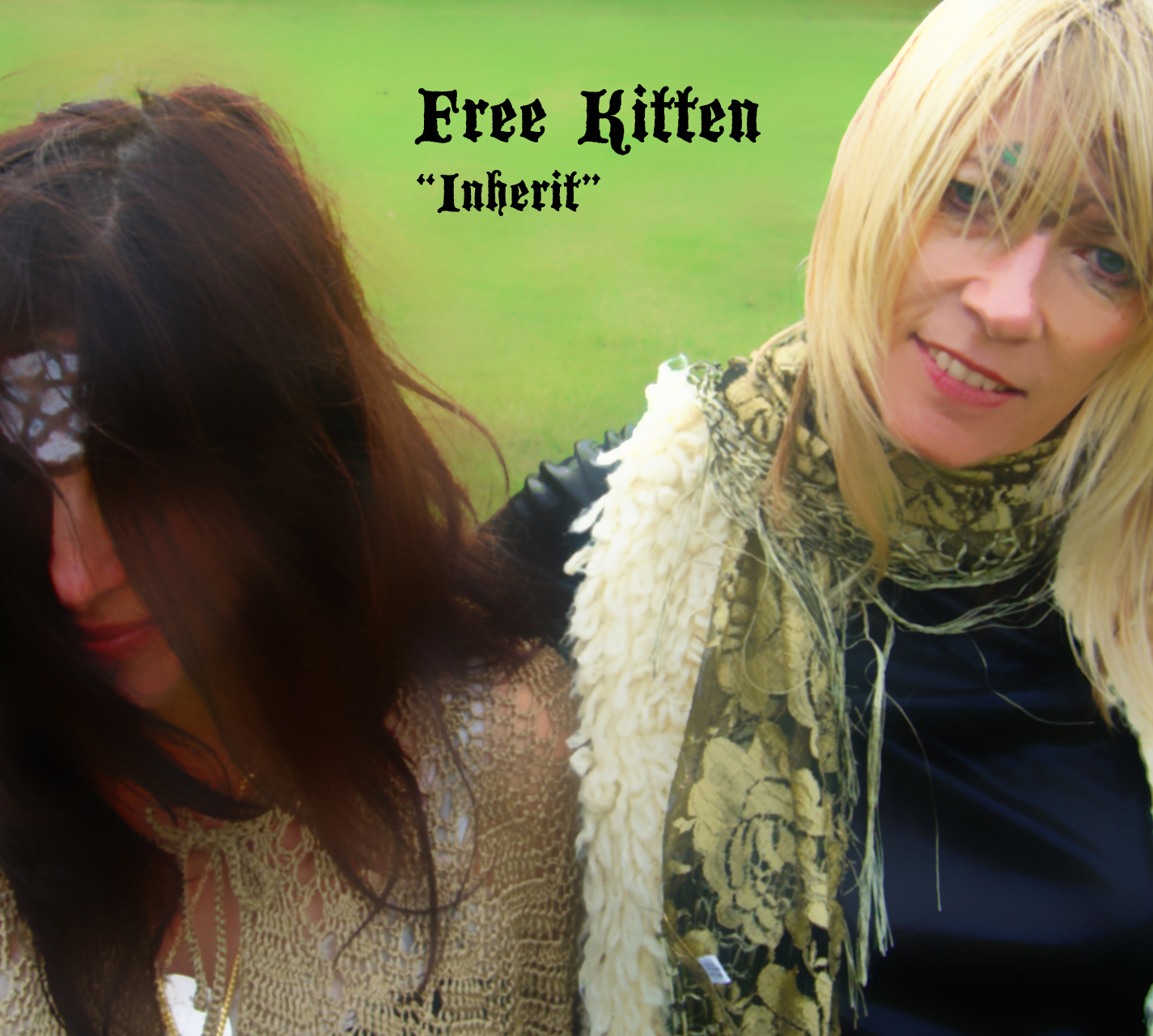 Free Kitten "Inherit" (2008): La árida belleza de las cosas simples. Dos o tres acordes casi azarosos, pero no. Rasgueos crudos, incultos. Voces susurradas en una mezcla de timidez e ironía. Una batería que puede irse de tiempo o no, no nos importa. ¿Free Kitten es casi una banda? ¿O es un proyecto paralelo? ¿Es la visión de Sonic Youth centrada únicamente en la figura de Kim Gordon? ¿Es Pussy Galore con el énfasis puesto en la palabra concha? No, no, no y no. Podrían ser unas Velvet Undeground con camisas a cuadros, pero tampoco. Podrían ser una banda más de Indie Rock descontracturado y hecho por chicas pero, hooolaaaa, estamos hablando de Kim Gordon y Julie Cafrtitz, no sean orates. Si dudan, enfréntense a esas progresiones de acordes amenazantes, a esas levantadas rítmicas y anímicas, al momento en que los susurros dan paso al reclamo directo. "Punk Rock hecho por gente que no sabe tocar pero leyó muchos libros", decía un amigo y algo de eso hay. ¿Será posible que la espontaneidad sea una virtud que crece con los años y las arrugas? Escuchen, ahí entra el solo ruidoso. Los solos ruidosos son los mejores solos, claro que sí. Y bajar el volumen. ¿Hace cuánto que no escuchan un disco que los obliga a acercarse al equipo de música y afinar el oído? Ay sí, recursos fáciles dicen algunos. Sin embargo, ¿cuántos se animan a usarlos con tal maestría? Y si estos placeres lúdicos nos hacen descender en alguna imaginaria categoría es porque alguien no está entendiendo el chiste.
Lair Of The Minotaur "War metal battle master" (2008): Un disco que se llama "Maestro de batalla del Metal guerrero", editado por una banda conocida como Morada del Minotauro. Sí, esto podría ser realmente desastroso, una oda a las peores grasadas del Metal. ¡Y lo es! Bueno, no tanto. Lair Of The Minotaur mantiene las premisas de sus dos discos anteriores: una especie de reinterpretación del Celtic Frost más duro, pasado por un sonido gordísimo heredado de grandes del Doom como Electric Wizard o Sleep y con claros guiños al Grindcore y al Death Metal, en especial en las voces. O sea, Metal, puro Metal. Pero, misteriosamente, nunca llegan a sonar vetustos, aburridos ni acartonados. Por el contrario, las composiciones desprenden una frescura poco habitual en este tipo de propuestas, la energía no decae nunca y, con el ánimo adecuado, uno llega a olvidarse de la molestia que a veces producen ciertos clichés ultragastados. Actuales sin ser vanguardistas. Tradicionales sin ser retro. Violentos sin caer en poses exageradas. Místicos sin perder de vista nunca el poder del Riff. Ideales para hacer air guitar sin vergüenza.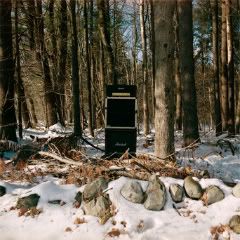 Transistor Transistor "Ruined lives" (2008): Un millón de nervios expuestos. Dientes triturándose hasta quedar hechos polvo. Un interminable adiós a las eras nefastas de artificialidad. Rituales sudorosos, cuerpos renacidos a través de la electricidad. Los viejos lugares conocidos vuelven a ser incómodos, como nunca debieron dejar de serlo. No midan sus pasos, esto puede aplastarlos. La arquitectura del electroshock diseñada en sótanos polvorientos. Las manchas "Pollockianas" que esconden más de lo que quisiéramos ver. Valses contaminados de smog. Un hilo finísimo que se tensa hasta el límite. Estallidos retroalimentándose con su propia energía, explicando los nuevos significados de las cosas. Mares de estática transformados en un puño. El equilibrio no le hace justicia a estas aspiraciones. Todos los espíritus revolucionarios viven en este fuego interno y se escapan a través de dedos inquietos y gargantas astilladas. ¿Ahora es personal? Siempre lo fue. Esto no es una amenaza, es una certeza. Cada nota señala a una estrella que sabe que el futuro es nuestro.
Made Out Of Babies "The ruiner" (2008): Se puede sonar enfermo, extremo, irritante, tenso y profundamente enojado con la vida sin necesidad de hacer Metal. Es más, se pueden encontrar todas esas cualidades en canciones (y hablo de canciones, no de construcciones experimentales, amasijos de riffs ni improvisaciones) rockeras, redondas, personales y memorables. Se pueden crear grandes canciones, como dijimos antes, contando con riffs gordos, intrincados, disonantes y penetrantes, con rítmicas volátiles y contundentes al mismo tiempo y con una voz que…Bueno, ese es un capítulo aparte. Julie Christmas es el nombre de esta chica. Ya en el disco anterior de Made Out Of Babies ("Coward", sucesor del debut "Trophy"), mostraba todo su potencial, pero es probable que el punto de inflexión se lo haya dado Battle Of Mice, el proyecto que compartió con su ex novio Josh Graham (también miembro de Red Sparowes y colaborador habitual de la gente de Neurosis…sí, como para envidiarlo al hijo de re mil putas), donde su voz alcanzó nuevas alturas expresivas. "The ruiner" es un paso más en esa escalada y todos parecen haber hecho los deberes. Julie, en particular, enrosca su voz como una serpiente, la retuerce con saña haciéndola gemir de dolor y la libera cuando menos lo esperamos, sólo para darnos una falsa sensación de tranquilidad que un próximo alarido se encargará de borrar completamente. Y no hablo de un mero festival de acrobacias "gargantísticas", esta chica canta en serio. En definitiva, si alguna vez soñaron con una especie de The Jesus Lizard con las guitarras de Melvins (ah, a esta gente también la produce Steve Albini, garantía de calidad) y haciendo temas de Babes In Toyland con el espíritu de Mike Patton rondando, despierten, sus sueños se han convertido en realidad.
Candiru "Piscatorial terror" (2008): Todos los sonidos que caben en este infierno post-industrial. Gotas de metal derretido hundiéndose en nuestra piel. Esta transmisión corrupta que nubla la vista. Antes procreábamos como ratas, ahora las ratas llevan la delantera y nosotros nos arrastramos entre cables oxidados y explosiones que sólo resuenan en nuestras mentes. "El Candirú es un parásito, principalmente de otros peces, aunque también puede atacar a otros animales más grandes, incluidos, de forma excepcional, los humanos. Una vez introducido en el animal huésped a través de alguno de sus orificios (en especial la vagina, el ano y el pene) se instala en su interior, extiende unas espinas y comienza a alimentarse con su sangre. Parece ser que no la succiona, sino que se conecta con alguna arteria del huésped y hace que su sangre pase a través de su propio sistema circulatorio. Es alargado y transparente, por lo que es prácticamente indetectable debajo del agua". Candiru también es este dúo que se dio a conocer a principios de los 90's de la mano de Relapse Records (cuándo no) y un sonido opresivo, enfermo, denso y ruidoso, deudor de bandas como Godflesh, Swans, Skinny Puppy, Coil y demás desclasados. El mismo sello los definía como "locura Industrial surrealista" y no se equivocaba. Este "Piscatorial terror" editado en mayo del corriente año reúne un demo de 1991 (que demuestra lo avanzado de la propuesta) y ocho temas en vivo grabados en 1993. En ambos casos el sonido no tiene nada que envidiarle a cualquier disco "regular", aunque las canciones del demo puedan aparecer un tanto contenidas, sobre todo comparándolas con la parte en vivo que es ni más ni menos que una clase de destrucción musical con bases obsesivas, riffs absolutamente degradados tocados por guitarras que parecen conectadas a una radio descompuesta, un bajo que suena como cables de alta tensión golpeados por patas de elefantes, voces de otro planeta (y no uno muy amigable, que digamos) y un insistente arsenal de contaminación sonora infectando cada resquicio auditivo, infiltrando señales lisérgicas en nuestras neuronas. No es un viaje agradable, claro, pero como dijo alguien que sabe bastante "esto no es The Mamas And The Papas".
Decahedron "Disconnection imminent" (2004):
Qué bueno es poder bailar, aunque sea en la imaginación. Cuando los tradicionales instrumentos rockeros (guitarra, bajo, batería y voz) nos invitan al placer erótico y descarado de contonearnos cadenciosamente, dejando una estela de noctambulismo a nuestro paso. La noche, claro. Ella es generosa en danzas y también lo es en reflexiones y ensoñaciones. Sí, Rock de guitarras, apto para alimentar el cuerpo, la mente y el alma. Riffs fracturados, arpegios que dibujan emociones sutiles y profundas, voces declamatorias, bases zigzagueantes y canciones donde la inteligencia y la sensibilidad no se excluyen, si no que se complementan. Dejen de lado el acartonamiento (a nadie le importa que el linaje de Decahedron se tope con nombres grandes del Post-Hardcore washingtoniano como Fugazi y Frodus) y atrévanse a bailar como nunca antes lo hicieron.
Pyramids "Pyramids" (2008): Un prisma roto. Las heladas montañas tiene un nuevo significado, lejos de fogatas infantiles y pugnas ególatras disfrazadas de misantropía. La velocidad nos vuelve estáticos y contemplamos estos nuevos paisajes con los ojos manchados de colores desconocidos. O mejor dicho, si Fenriz hubiese programado las baterías de un imaginario disco de Jesu versionado por Radiohead y producido por Trent Reznor…o no, quién sabe. Los bosques pintados con LSD y Walt Disney exhumado y violado por una legión de duendes con los dientes amarillos y las guitarras descompuestas. Inocencia y malicia, escalas cromáticas en blanco y negro. Un juego planteado sin rastros de humor en el rostro. O un funeral de risas incesantes. Algo es seguro: nunca escucharon algo así antes.